Branded Safety Vests for the Businesses 
Safety vests play a crucial role in many different work environments. In today's time, due to the advancement of health and safety, more and more businesses need safety vests. It has become a part of the corporate apparel. A well-designed premium quality vests can enable the workers to do the job, while reducing the risk of an accident.
Hi-vis safety vests are available in different designs according to what best suits a worker. It is equipped with specific features. For instance, someone working in hot sun would need a breathable vest, whereas a plumber would require pocket to hold up the tools. At Branding Centres, we supply numerous safety vest in different styles and options.
Till now we talked about how safety vests are important for the business. Now, we will introduce what impact can a customized safety vests play for a company.
It helps in identification: Wherever you go, safety vests with a company logo are easily recognizable. It makes the company approachable and employees wearing them are the walking billboards for your brand.
Custom Safety Vests give you an identity: The employees feel the sense of belongingness for the organization they are working for. Most importantly, the outsiders an easily recognize you by the uniform. Custom safety vests will protect your employees and comply with safety regulations but will also create a structured appearance for your employees. A cohesive look for your crew creates unification and helps in company's branding.
They make you visible from far: Safety vests have retro-reflective tapes and are made of fluorescent colors which makes them look unique. The fluorescent colors attract eyes from a far distance.
It can help in advertising: A safety vest with the brand logo can be used as a freebie or a giveaway too. Distributing them to your customers is a great way to promote your organization. When a team employee is working off-site, it helps authorities and people to identify the worker as associated with the company looking at the logo.
Now that we have discussed the benefits of customized safety vests, we will talk about the decorating techniques we use at Branding Centres.
Logo Design: If you are a brand looking to revamp your logo or starting from the scratch, then we can make it possible for you. Initially, we start the process by understanding the brand and the vision, and then work on the mockup design. Logo acts as a first impression for your business, and here at WWT we ensure that your first impression is impactful.
Heat Transfer: The common printing technique is also known as a digital transfer. It is a customized printed vinyl that is transferred to the material using heat and pressure. Heat Transfer is considered ideal for reflective and safety vests.
Screen Printing: A stencil is created which is then pressed up against the fabric or object to apply layers of ink directly onto the product. The output is the screen's image transferred to the print surface.
Recently, one of our clients 'Penguin Pickup', came to us to get customized safety vests and jackets. Penguin Pickup it is a one-stop-pick-up service for all the e-commerce purchases. They are making lives easier with their pick and drop service.
The client wanted safety vests and jackets for the employees working in the warehouse. We understood their idea and delivered the same. Also, as a token of gratitude we gave them two personalized complementary masks with their logo on it. Here are all the images for your reference.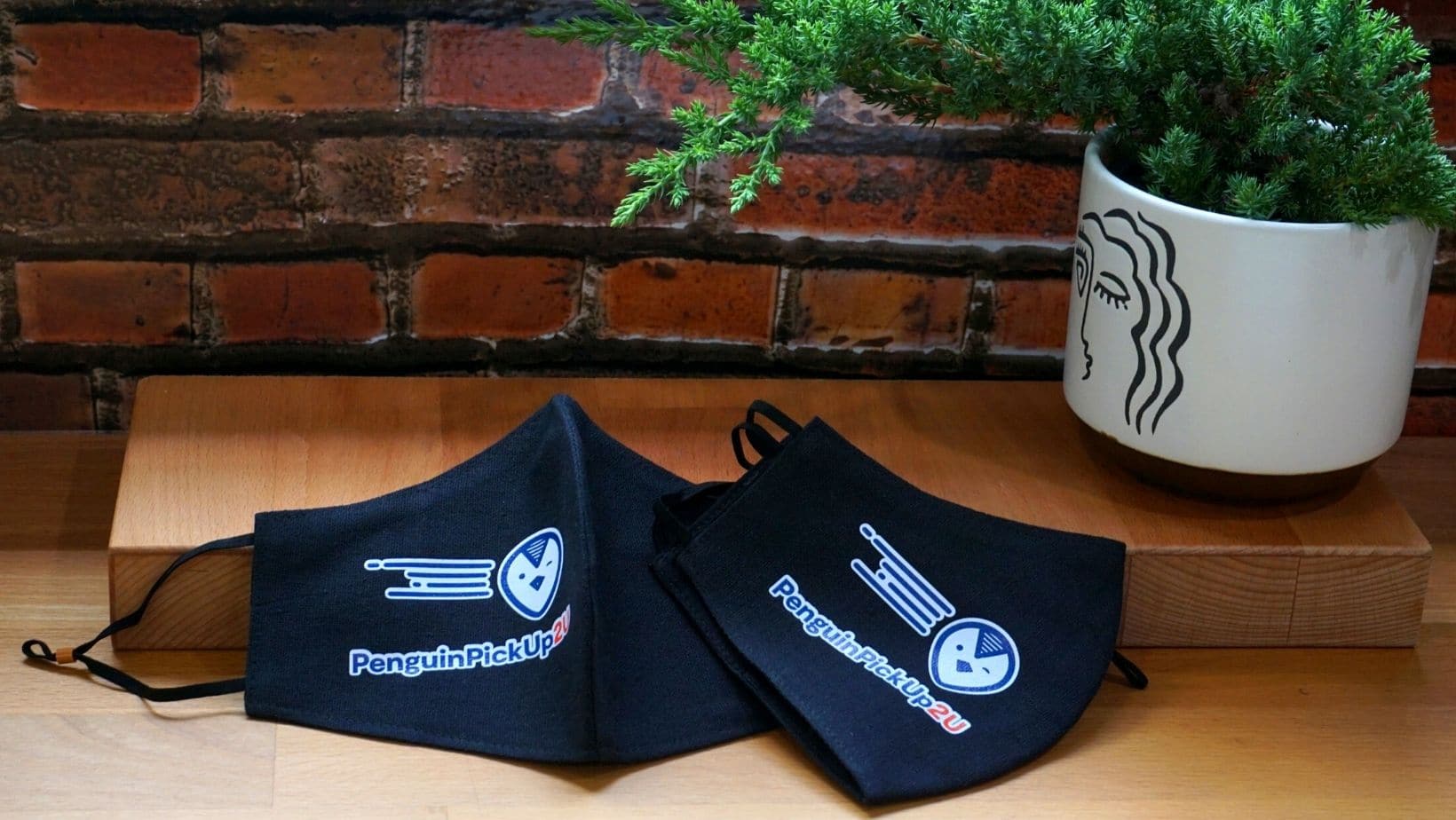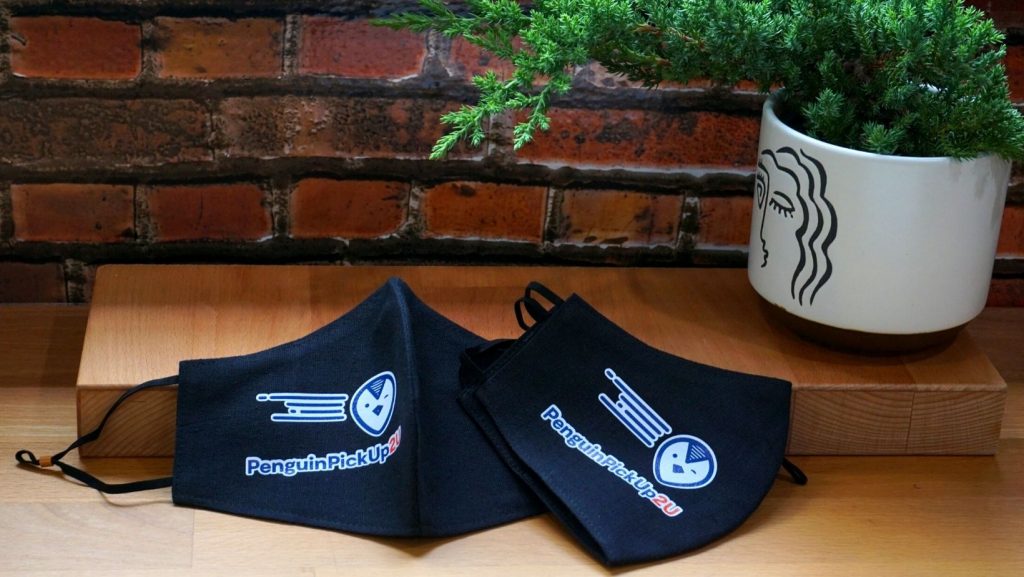 As we've demonstrated, custom safety vests have a versatile range of uses. In the right environment, they are one of the most effective ways of getting your business out there. Branding Centres stocks many styles of hi-vis promotional clothing ideal for your team, including trousers, high visibility jackets, and t-shirts. To find our more information about the specific hi-vis gear you are considering, please fill the form.
If you are a brand looking to brand your corporate apparel, then Branding Centres is just a call away at (416) 288-8661 or visit our showroom at 24 Ronson Dr, Unit 1, Etobicoke, ON, M9W 1B4.