Welcome to Branding Centres, your trusted branding and marketing partner in Toronto. Today, we are excited to share a success story where we efficiently printed 1500 Flyers for our esteemed client, RockBottom Underpinning, a renowned construction contracting company in Toronto. Our commitment to quality, prompt service, and attention to detail made this project a resounding success. In this blog, we will take you through the entire process of printing 1500 Flyers for RockBottom Underpinning in three separate orders, all of which were printed, packed, and shipped on the same day.
1. Print Flyers in Toronto – Delivering Quality with Branding Centres
When RockBottom Underpinning approached us with their flyer printing needs, we knew the importance of delivering high-quality promotional materials that would effectively represent their brand. As a leading branding and marketing company in Toronto, we understand the significance of well-designed and informative flyers to engage potential clients.
2. Collaborative Design Process
The key to successful flyer printing lies in collaborative design efforts. RockBottom Underpinning provided us with their design, and our team of skilled designers and marketers analyzed it thoroughly. We worked closely with the client to make any necessary adjustments, ensuring that the final flyer was visually appealing, on-brand, and included all relevant information about their services.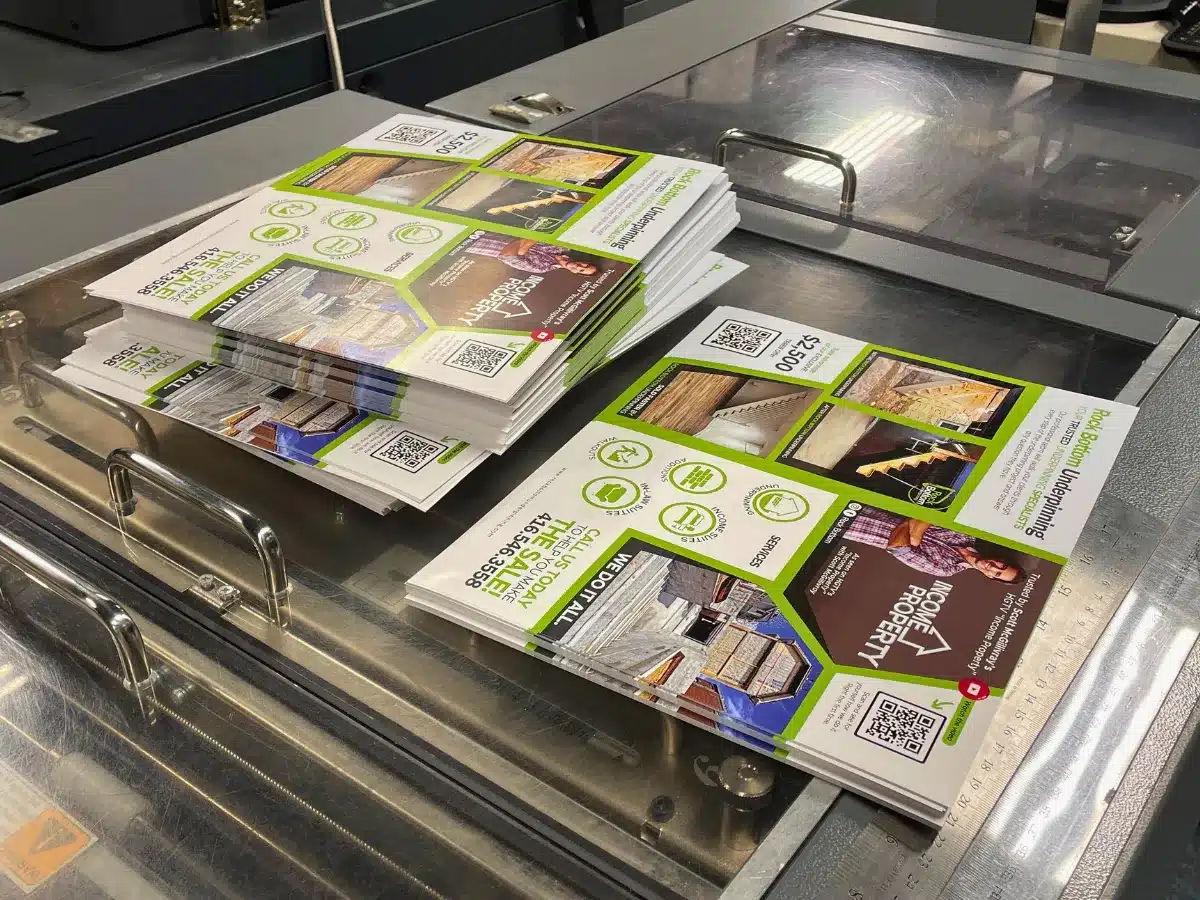 3. Efficient Printing and Order Management
With the design finalized, we proceeded to print the 1500 Flyers for RockBottom Underpinning. The flyers were 8.5 x 11 inches in size, a popular and effective format for conveying the message clearly. We split the order into three separate batches to expedite the process without compromising on quality.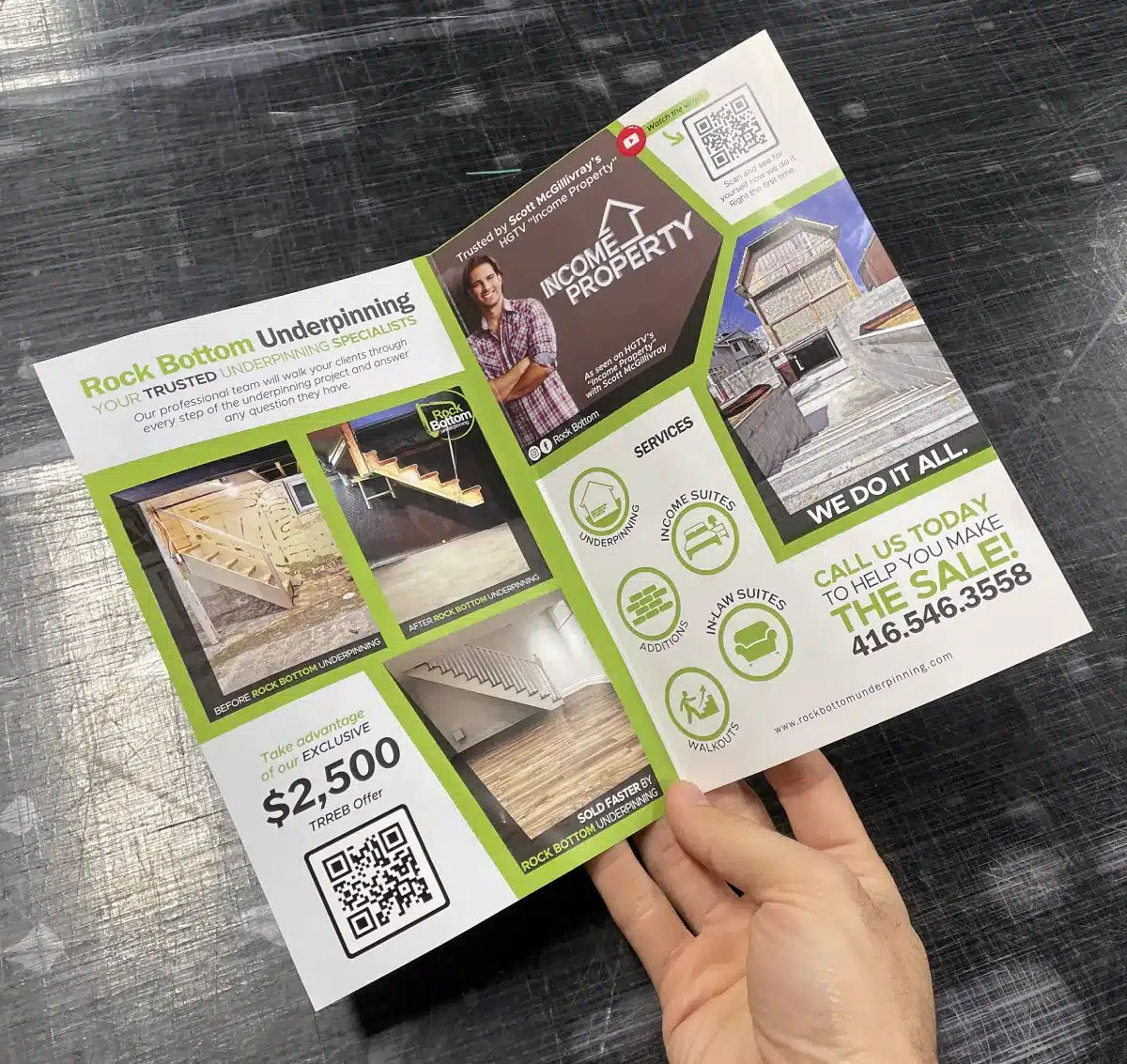 4. Same Day Printing and Shipping
At Branding Centres, we take pride in our quick turnaround time. Despite the three separate orders, we printed and shipped all 1500 Flyers on the same day. Our advanced printing technology and streamlined order management system allowed us to meet our client's urgent requirements promptly.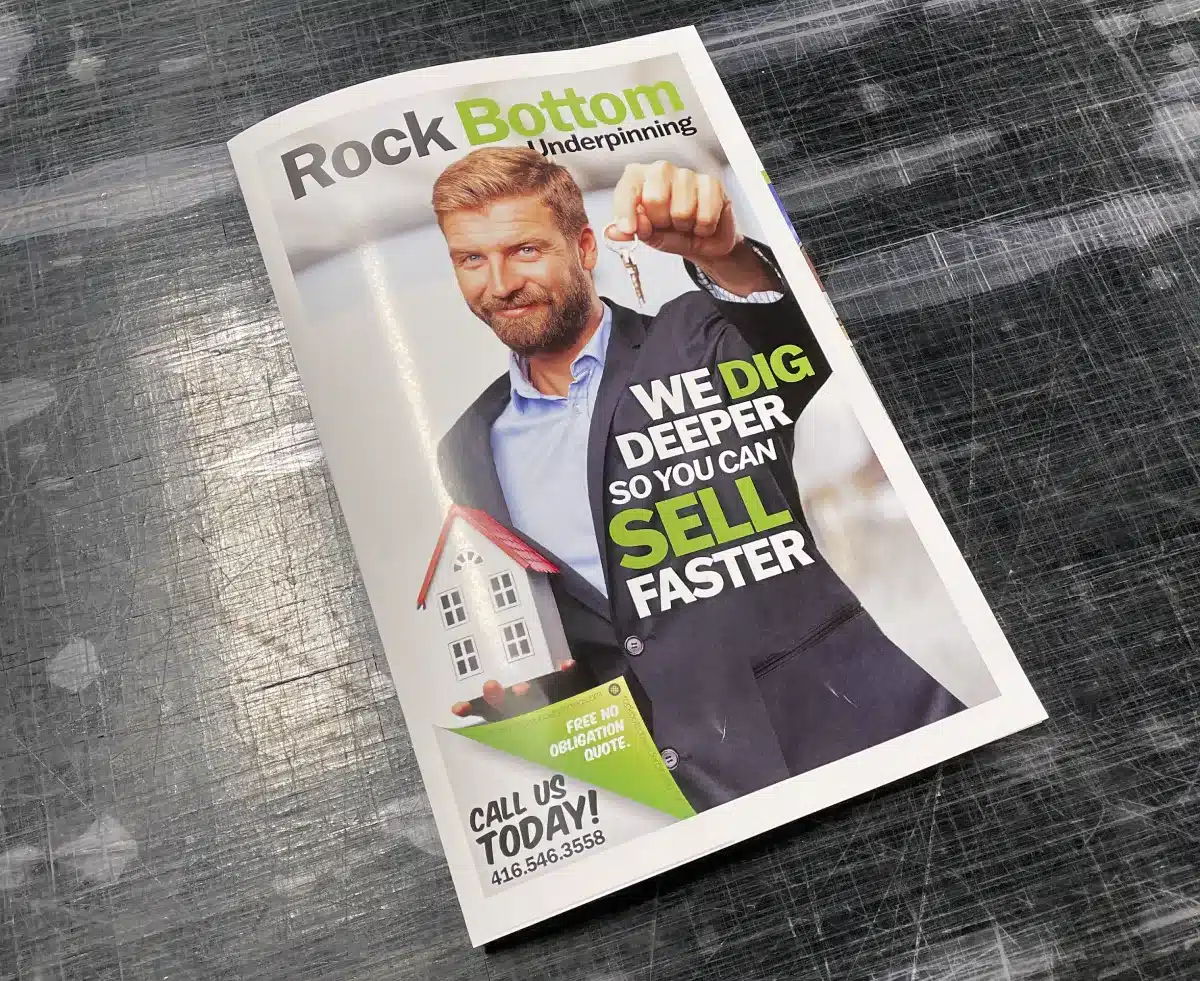 5. Value-added Services
Beyond just printing, we ensured that all brochures were neatly folded in half before shipping. Attention to such details is essential to create a positive impression on recipients and demonstrate professionalism on behalf of our client, RockBottom Underpinning.
6. The Impact on RockBottom Underpinning's Branding Campaign
Thanks to the successful execution of this flyer printing project, RockBottom Underpinning could launch an effective marketing campaign with confidence. Distributing the well-designed flyers across Toronto allowed them to reach a wider audience, generate leads, and establish their brand presence in the highly competitive construction industry.
Conclusion:
Branding Centres is proud to have played a crucial role in supporting RockBottom Underpinning's marketing efforts. The seamless collaboration between our team and theirs, along with our commitment to delivering high-quality results on time, made this project a resounding success.
If you are looking for efficient and professional flyer printing services in Toronto, look no further than Branding Centres. Our expertise in branding and marketing, combined with prompt and reliable service, ensures that your promotional materials create a lasting impact on your target audience.
Remember, a well-designed flyer is not just a piece of paper; it is a powerful tool that can drive growth and success for your business. Get in touch with Branding Centres today, and let's take your brand to new heights with our exceptional printing solutions!
Get in Touch: