If you're looking to make a statement with your business vehicle, a Ford F350 partial wrap is an excellent choice. It's a cost-effective and highly visible way to advertise your business while on the go. At Branding Centres, a one-stop marketing agency in Toronto, we recently installed a custom-designed partial wrap on an F350 for our client, Apex Property Management. In this blog post, we'll provide more details about the process and explain how a partial wrap can bring in more customers.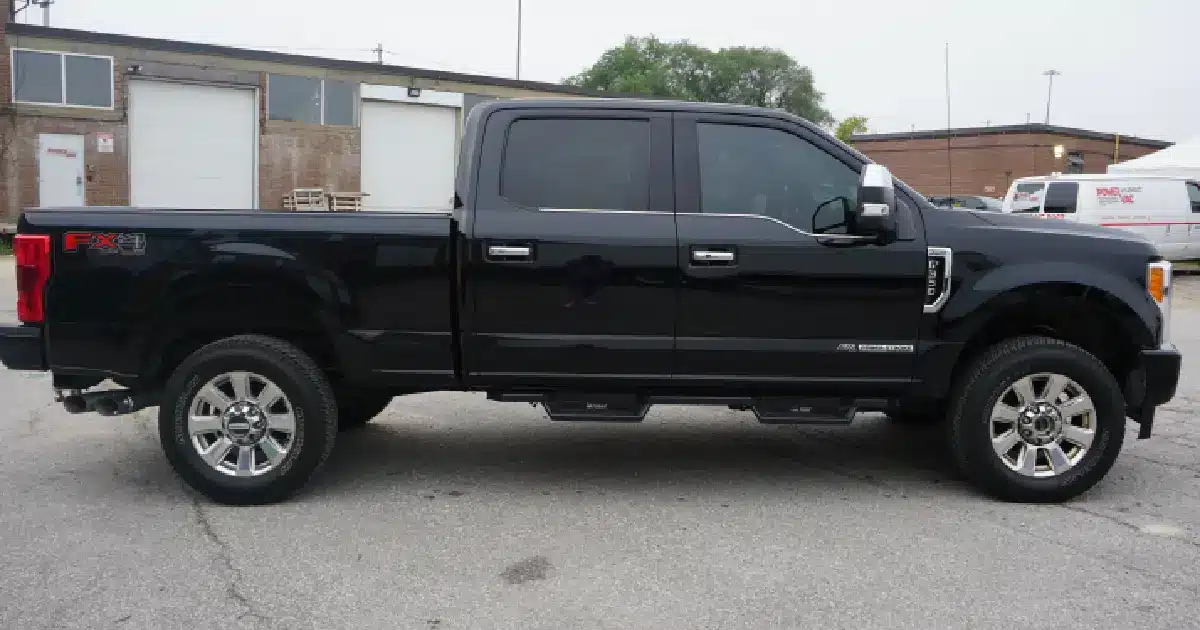 Ford F350 Vinyl Wrap Material and Design Process
The quality of the vinyl wrap material plays a critical role in the longevity and visual appeal of the wrap. That's why we chose Avery Dennison Vinyl for its durability and high-quality finish. Avery Dennison is a trusted brand in the vinyl wrap industry, and their products are known for their longevity and resistance to fading and peeling. The first step in the process was the design process. Our team of designers worked closely with Apex Property Management to create a custom design that would effectively showcase their brand on their F350. We ensured that their logo, brand colours, and contact information were prominently featured on the wrap.
Installation Process
Once the design was finalized, our team got to work installing the partial wrap. The installation process typically takes a day or two, depending on the size and complexity of the design. The first step is to clean and prepare the surface of the F350 to ensure the vinyl would adhere properly. Then, we applied the vinyl in sections, making sure to smooth out any bubbles or wrinkles as we went. Our experienced technicians pay close attention to the details, such as trimming the vinyl to the exact edges of the vehicle for a clean and professional look.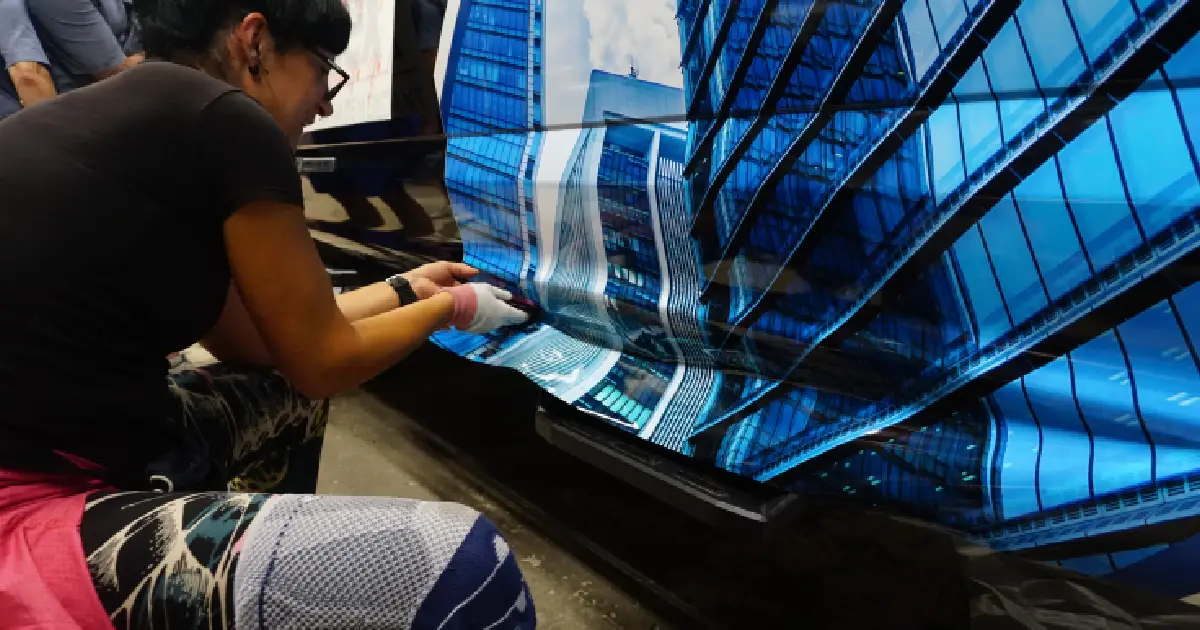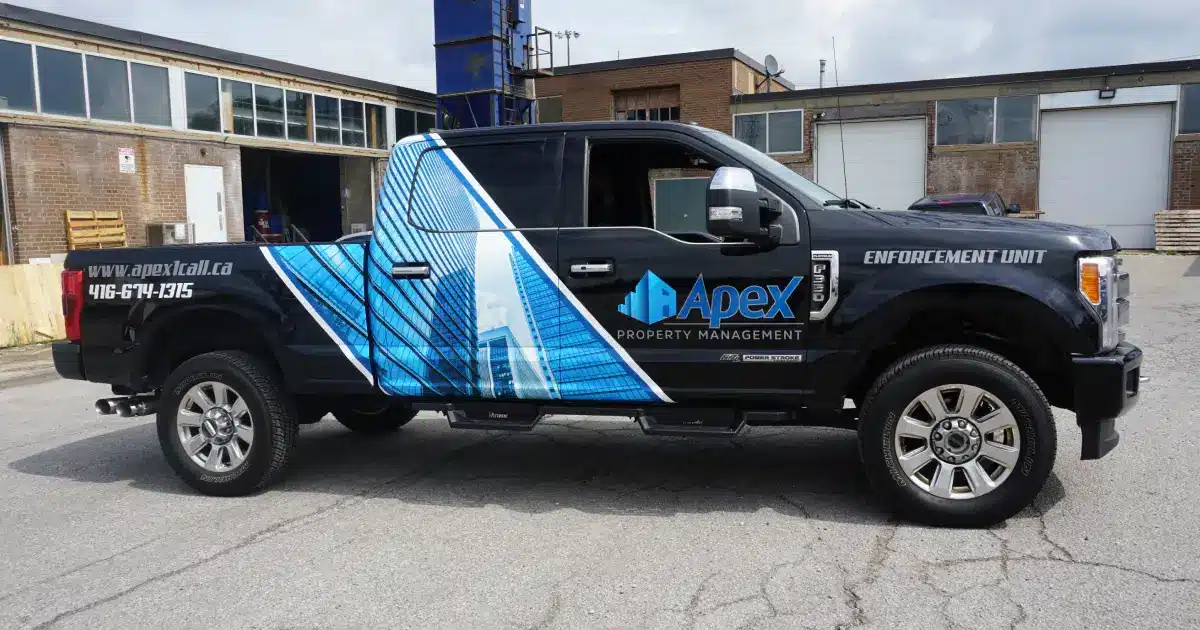 Benefits of a Partial Wrap on a Ford F350
A partial wrap on a Ford F350 can bring numerous benefits to your business. First and foremost, it turns your vehicle into a moving billboard, advertising your brand to a wide audience as you drive around town. A well-designed and eye-catching partial wrap can effectively attract potential customers, especially if you frequently drive through areas where your target customers live or work. Additionally, a partial wrap can also help you stand out from competitors who may not be using vehicle wraps for advertising.
Tips for Getting a Partial Wrap on Your Ford F350
If you're considering getting a partial wrap for your Ford F350, here are some tips to keep in mind:
Choose a reputable vinyl wrap company. Look for a company with experience and positive reviews from previous customers.
Consider your design carefully. Your wrap should be eye-catching and effectively showcase your brand. Consult with your marketing team or a professional design team to ensure the wrap aligns with your brand and marketing goals.
Take care of your vinyl wrap. Regularly wash and wax your vehicle to maintain the vinyl's appearance and prolong its lifespan. Avoid using high-pressure washers or abrasive cleaning materials that can damage the vinyl.
In conclusion, a Ford F350 partial wrap can be a great investment for your business, providing a cost-effective way to advertise your brand while on the go. At Branding Centres, we're experts in creating custom-designed wraps that effectively showcase our clients' brands. Contact us today to learn more about our vinyl wrap services and how we can help you boost your business's visibility.