At Branding Centres, we take pride in helping businesses amplify their brand visibility through innovative marketing solutions. Recently, we had the pleasure of working with BE Construction, a prominent contracting company in Toronto, to enhance their brand presence on their fleet vehicles. In just one day, our skilled team installed captivating promotional decals using high-quality Avery Dennison vinyl, effectively turning their RAM Promaster and RAM 1500 into mobile advertisements. Read on to learn more about this exciting project and the benefits of utilizing custom decals.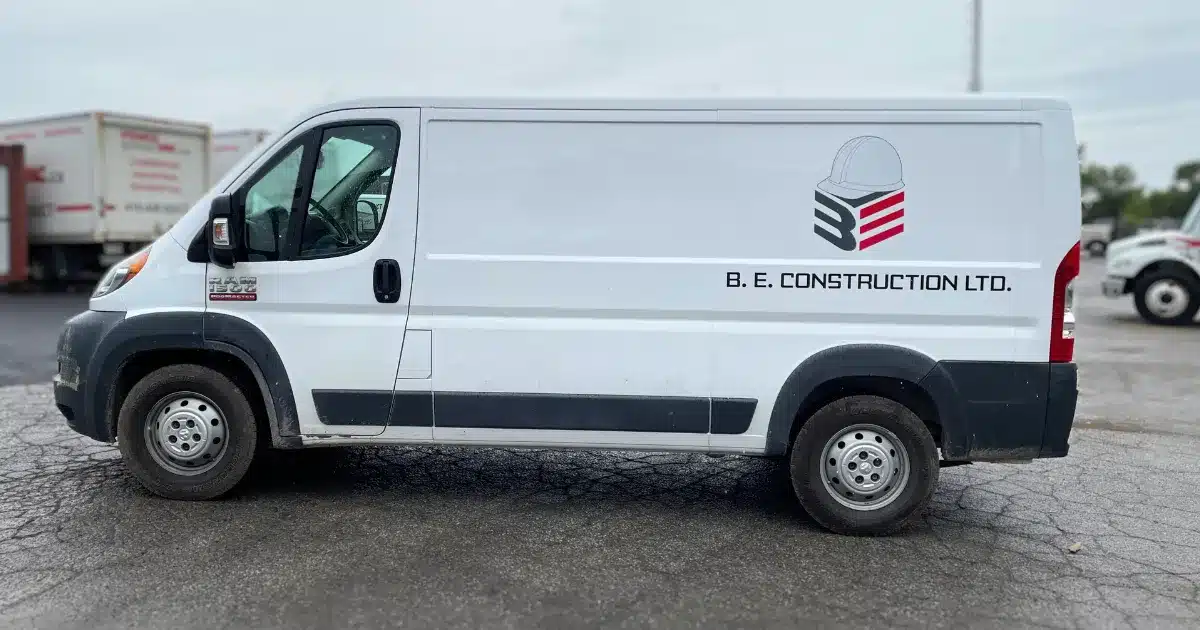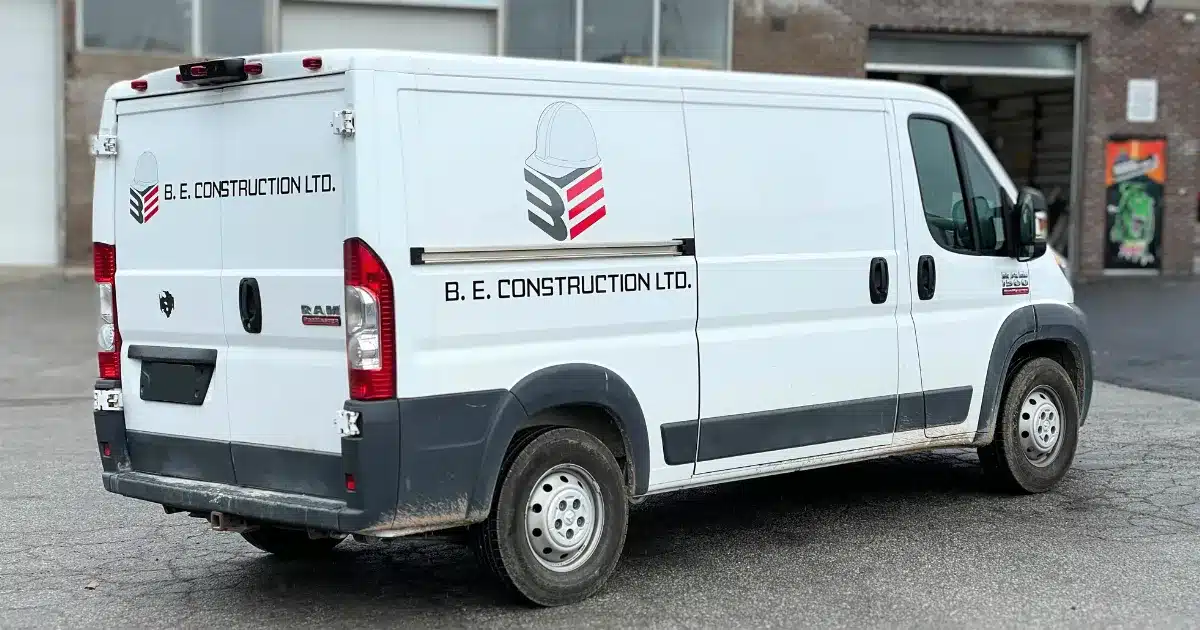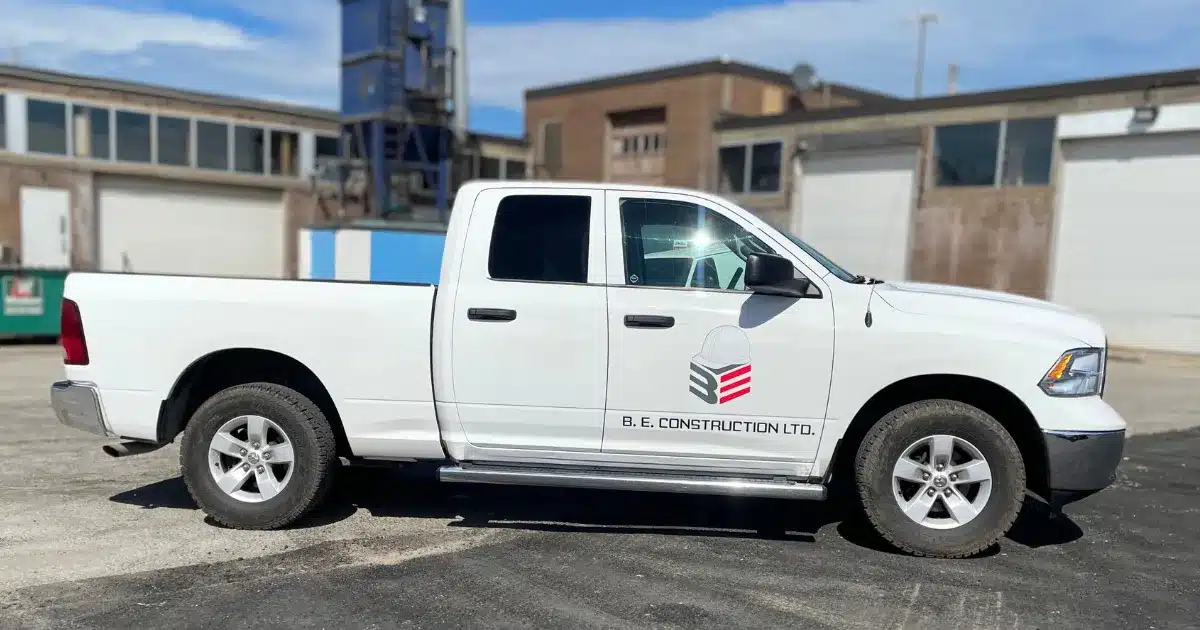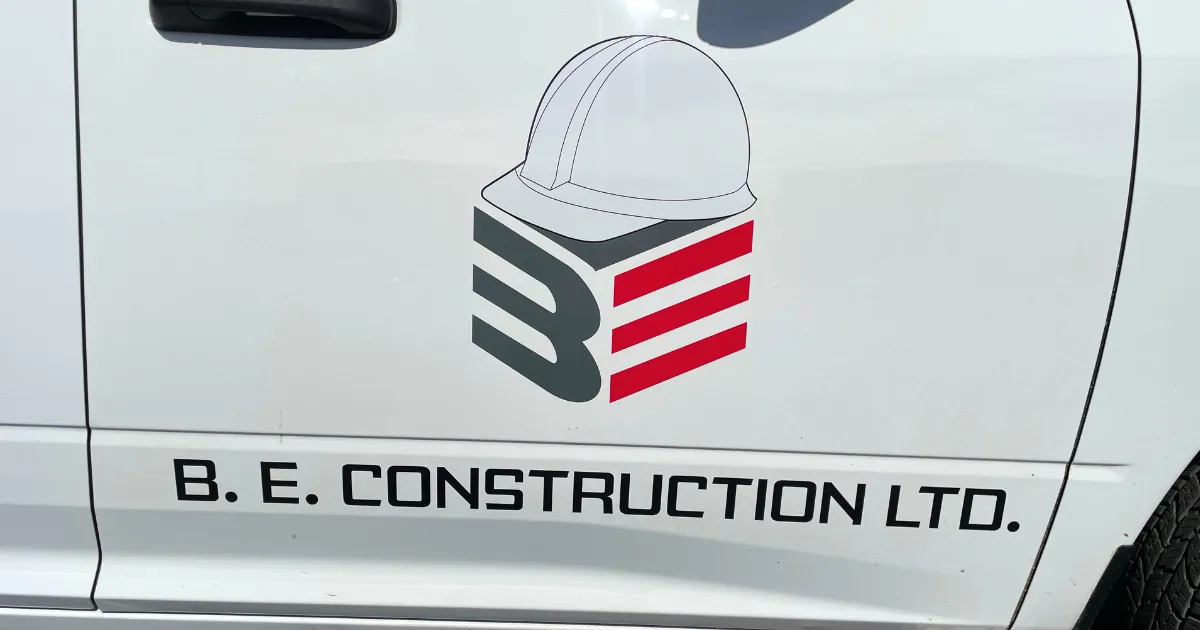 Elevating Brand Presence with Promotional Decals:
Promotional decals offer a cost-effective and impactful way to increase brand exposure. By transforming your company vehicles into moving billboards, you can effectively engage with potential customers while on the road. BE Construction recognized the immense value in utilizing their fleet as a promotional tool and entrusted Branding Centres to create visually appealing decals that would capture attention and generate leads.
Choosing Avery Dennison Vinyl for Superior Quality:
To ensure our client's decals were durable and long-lasting, we opted for Avery Dennison vinyl. Known for its exceptional quality and versatility, Avery Dennison vinyl guarantees vibrant colours, resistance to fading, and excellent adhesive properties. By using this premium material, we were able to create striking decals that would withstand the elements, maintaining their visual impact for years to come.
Efficiency and Professionalism:
At Branding Centres, we understand the importance of timely execution without compromising quality. For BE Construction's project, our skilled team completed the installation of the promotional decals in just one day. This efficient turnaround time allows our clients to swiftly take their branded vehicles on the road, maximizing exposure and reaching a wider audience promptly.
Flexibility for Basic Decals:
In addition to custom decals, we offer the convenience of installing basic decals on the same day, provided the artwork is ready to print. This flexibility ensures that even simple branding elements can be added quickly to your vehicles, saving you valuable time and effort.
Benefits of Custom Decals:
Increased Brand Exposure: Custom decals transform vehicles into mobile advertisements, reaching a wider audience and boosting brand visibility.
Professional Appearance: Well-designed decals create a cohesive and professional look for your fleet, enhancing your company's image and credibility.
Cost-Effective Marketing: Compared to traditional advertising methods, custom decals offer a cost-effective and long-lasting solution for promoting your business.
Localized Advertising: As BE Construction primarily operates in Toronto, their branded vehicles effectively target local audiences, raising awareness within their target market.
Conclusion:
Through the expertise of Branding Centres and the application of high-quality Avery Dennison vinyl, BE Construction's RAM Promaster and RAM 1500 have been transformed into powerful mobile marketing tools. Our efficient one-day installation service ensures that your branded vehicles can hit the road promptly, capturing attention and leaving a lasting impression. Whether you need custom decals or basic branding elements, Branding Centres is your trusted partner in enhancing brand visibility and driving business growth.
Contact us today to discuss how we can help elevate your brand presence through our comprehensive range of branding and marketing solutions.