Blaklader partial wrap & graphics
Mobile advertisements are your ideal marketing technique to get thousands of impressions daily. If you own a commercial vehicle for your business, you certainly should not miss out on one of the most efficient ways to advertise your brand and your company – Vehicle wraps.
Partial wraps & graphics are an effective way to increase awareness for your business, by displaying a logo, images, vinyl lettering on selected areas of your car.
But what is Partial wrap and graphics?
Partial wraps are a mixture between full wraps and decals. A partial vehicle wrap will add graphics to certain parts of your car which can be on the sides, or the hood, or the trunk of the car, but leave the rest of the area untouched. Always ensure to go to a professional instead of doing it on your own or it will end up looking unfinished. Graphics can be effective for any business. Just the logo on the vehicle to create a buzz speaks a lot about the business. Decals can be placed anywhere on the vehicle.
What are the benefits of a partial wrap?
The best partial wraps incorporate the base color of your vehicle into the design so that the transition between your vehicle's paint and the vinyl is almost unnoticeable.
Partials wraps are cheaper than full wraps.
You can change your marketing messages periodically.
If you do not want to change the color of your vehicle or are just advertising a special event or limited-time promotion, partial wraps become the ideal choice.
One of our regular clients; Blaklader who is known for making durable and comfortable workwear apparel came to us for the partial wrap and graphics for their truck. It was not their first time with Vinyl Wrap Toronto. This is what the truck looked like when it came to us.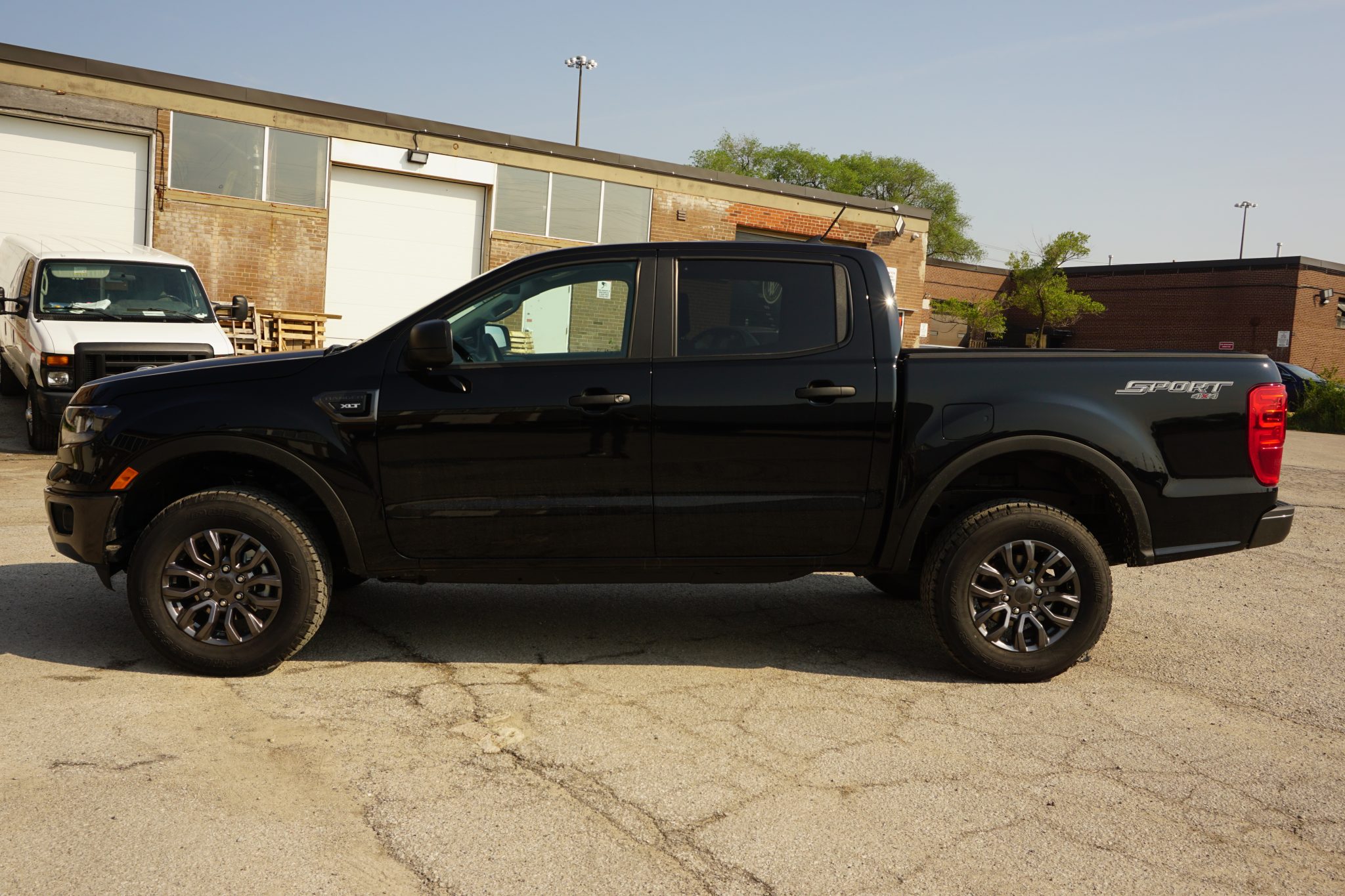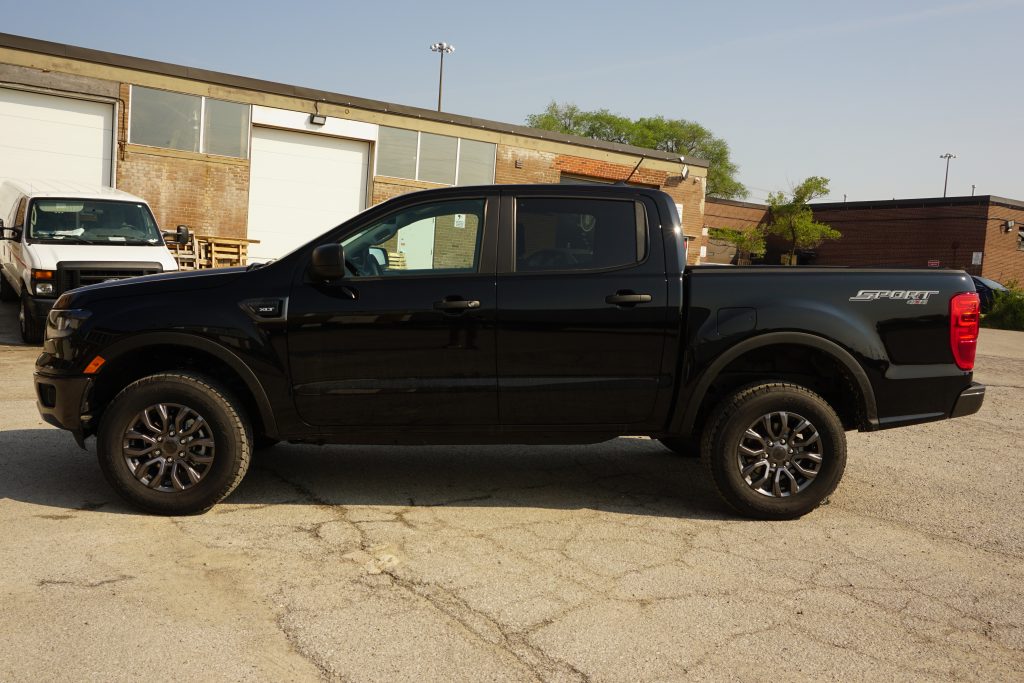 They wanted a partial wrap with decals of their social media channels and the brand logo for people to resonate with the business.
Our design team started the process, and the outcome looks something like this. We bet you cannot help but notice the bright yellow on black.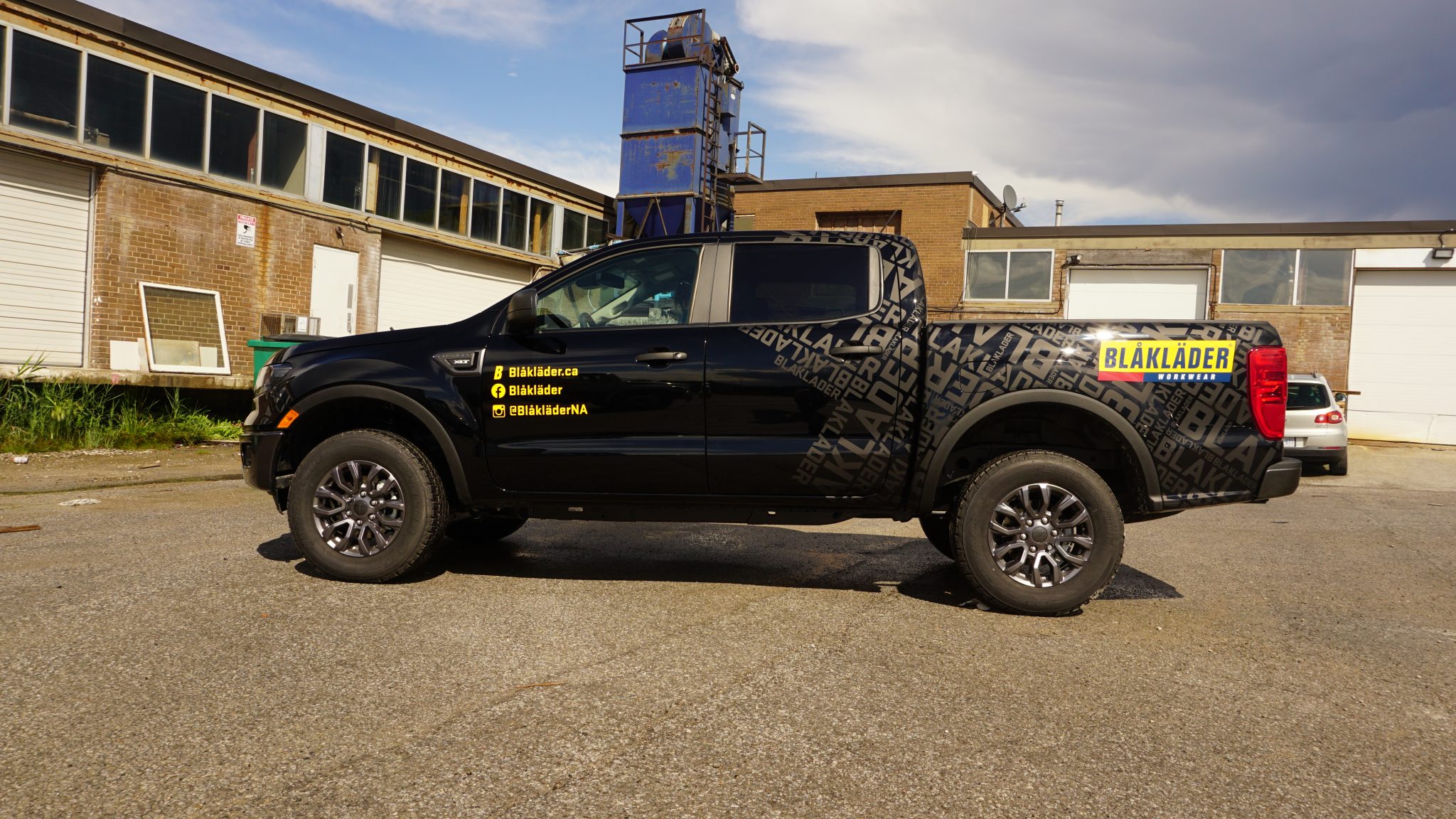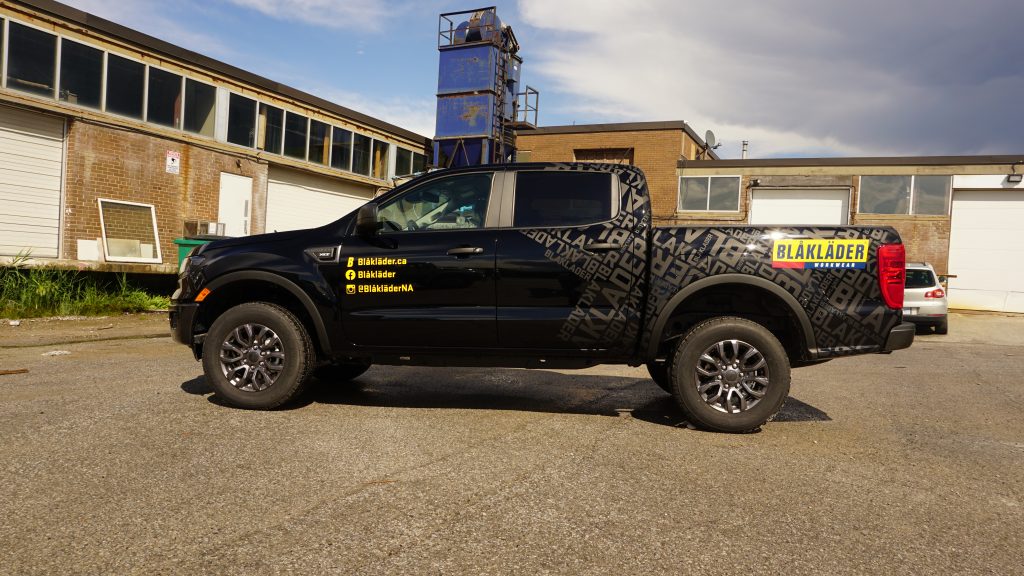 It is important to understand that car wrap installation,  car wrap printing, and designing are crucial steps to ensure that your car's advertising potential is maximized. Hiring the right professional company is one of the most important decisions in moving forward with a car wrap project.
To get your vehicle wrapped and stand out in the marketing world, give us a call today at 416-822-3232 or visit our garage located at 24 Ronson Dr, Unit 1, Etobicoke, ON, M9W1B4.
You may also like to read:
https://vinylwraptoronto.com/car-wrap-5-questions-to-ask-wrap-company/
https://brandingcentres.com/five-crucial-steps-full-vinyl-wrap/
https://brandingcentres.com/commercial-vinyl-wrap-gmc-sarvana/